The Film Makers
Jim Becket, Producer/Director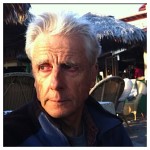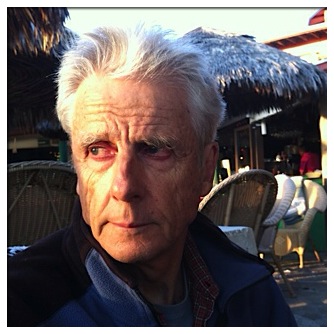 Jim Becket brings a varied career to his filmmaking: developmental economist, human rights lawyer, journalist and author. As Director of Public Information for the United Nations High Commissioner for Refugees, Jim made several films about international refugee problems around the world. Since then he has filmed in more than 35 countries, and is well versed in political issues affecting both industrialized nations and the global south. Most recently, he has made several documentaries on contemporary environmental issues, including The Green Patriarch, The Amazon: The End of Infinity, The Arctic: The Consequences of Human Folly and El Misterio del Capital de los Indigenas Amazonicos. Jim's awards include festival Best Film awards, two Humanitas awards and a George Foster Peabody award. He has known Vandana Shiva for more than fifteen years; she fully supports this project and has given Becket Films unrestricted access to family and friends to tell her life story.
 Camilla Becket, Producer/Director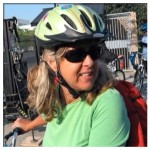 Camilla grew up in apartheid South Africa and was an activist in the anti-apartheid movement. After college, she was recruited by independent publishers who originated works by anti apartheid intellectuals and artists, including Nobel Laureates Nelson Mandela, Nadine Gordimer and J.M. Coetzee. She co-established the Cape Town Book Fair (now the South African Book Fair) and, with Jim, launched Becket Films in 2005. The company is focused on international environmental issues, social justice and health, and Camilla has co-produced and edited several Becket Films projects, including website videos for Vandana Shiva's Bija Vidyapeeth University. A long time urban farmer and gardener, she is active in the local food and seed sharing community in California.
Paige Livingston, Producer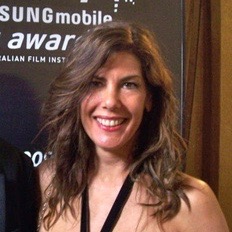 Paige Livingston has been a producer of television and transmedia for over 15 years. Formally with the ABC (Australian Broadcasting Corporation) Paige series produced the acclaimed Race Around The World travel series as well as series produced and directed the premiere indigenous magazine show Message Stick. Paige was also Executive Producer of Original Content, Digital Television, Broadband and New Media at ABC2. Shows included the documentaries Naked Painted People and Maluka: The Yacht That Made History. Her first independent feature film, The Adventures of Charlotte won the Screen Composers Award for Best Children's Music.
Jim Whitney, Cinematograper/Editor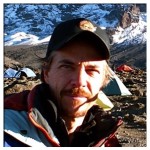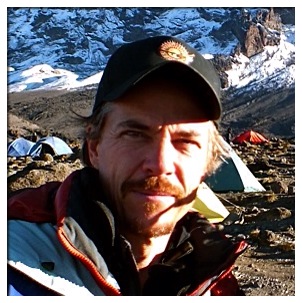 Jim's talent for both visuals and sound was fine tuned at the Brooks Institute of Photography in Santa Barbara, and LA's USC Film School where he graduated cum laude. He began his professional career at A&M and EMI records as Director of Music Videos. Since then Jim has worked with both Oscar and Emmy winning directors and has edited numerous documentaries which have appeared on the networks, PBS, Discovery, Bravo and Lifetime. His own awards include the Focus Award for excellence in documentary editing, the Jury Award at the New York Film Festival, and the Special Award at the Ann Arbor Film Festival. He shot and edited five films for the Religion, Science and the Environment Symposia (produced by Becket Films), several of which featured Vandana Shiva. Jim recently filmed and co-produced Bridgewalkers, a documentary about indigenous leaders.
Alain Jakubowicz, Editor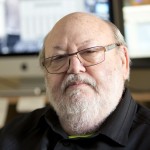 Alain brings to the project not only a life long passion for film, but his vast experience of editing more than one hundred and fifty commercials, narrative features and documentaries. Since documentaries rarely begin with a script, on The Seeds of Vandana Shiva project Alain is also the writer, currently structuring Vandana's life story from 170 hours of film. Born in Paris, he began his film career in Israel's nascent movie industry but for the past twenty-five years he has lived and worked in California.
Artem Zuev, Assistant Editor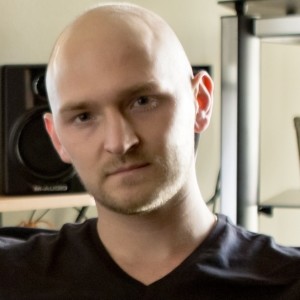 Born in Leningrad, USSR, Artem came to Los Angeles as a young boy and attended USC's Film School. He's both artistic and wired–a master of the complexities of the digital world. Artem has worked with Alain Jakubowicz on many projects, including One Rock – Three Religions, a feature documentary that Artem filmed and also assisted on the editorial team. Our Kickstarter video was shot with his new drone. Outside of creative endeavors, Artem happens to be a world-class petanque player—a French sport rapidly gaining popularity in the US.
Loreto di Cesare, Cinematographer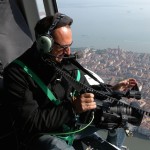 Loreto di Cesare is an Italian Filmmaker with more than twenty years of international experience. A talented photographer, Loreto also took most of the portraits of Vandana that we use in our outreach and publicity. He is also an avid cook, and just completed Revolution: Food a documentary, featuring Vandana Shiva, about positive changes taking root in our  food system. The film focuses on real farmers who are growing and raising real food. loretodicesare@gmail.com
Shannon Rowan, Community Organizer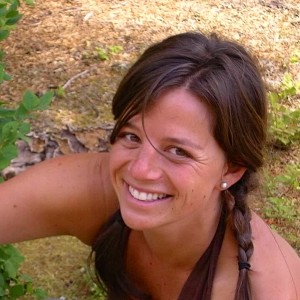 Shannon Rowan has spent her career working for nonprofit and philanthropic organizations dedicated to creating diverse, compassionate and sustainable communities for all living beings. She currently directs the International Student Program at Besant Hill School, which emphasizes Global Citizenship and Environmental Sustainability. Along with her passion and interest in Agroecology, Shannon has enthusiastically contributed her grant writing and community organizing experience to this campaign. srowan@besanthill.org
Susan Fassberg, Press and Partnerships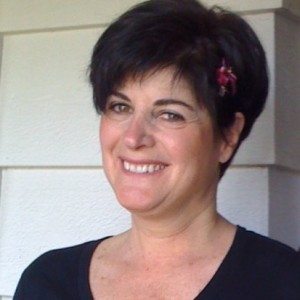 Sooz Fassberg links people with ideas with people with ideas…her passion is making connections that produce meaningful results. With a special fondness for start-ups, she has lead external engagement efforts at the Centre for Investigative Journalism, the Greater Good Science and Salon, among others. Fluent in German, French and Spanish, Sooz is all about communication. Be it for social activism, business, or philanthropy, she connects people with resources, audiences, expertise, and great strategy. You can reach her at connectingdotz@gmail.com
Rose Souders, Social Media
Rose is a spunky professional with a  passion for small business. Originally from Sacramento, she has lived in the Bay Area for the past 10 years making lasting impressions along the way. She actively supports reproductive rights, Women's rights, LGBT rights, and believes in using her skills for the greater good. On a personal level, Rose enjoys riding her bike, healthy debates, eating (organic) hummus, and meeting people from around the world.  rose@potluckconsulting.com
Taylor Whitfield, Intern
Taylor studied animation and creative writing at Santa Monica College before graduating with a degree in English and a minor in film at UCLA. He's since worked as a valued assistant at several film production companies including Olive Bridge Entertainment and now Becket Films. Vandana Shiva and the seeds of hope she disseminates acroos the world fascinate Taylor. "The idea that every person has a story to share has guided my life," he says, "but Vandana's story is particularly important and needs to be told." taylor@becketfilms.com