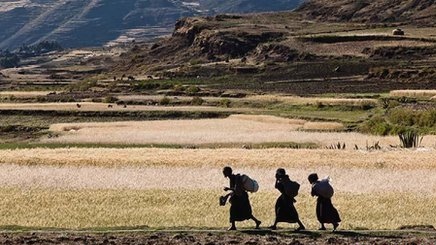 A veritable team of volunteers has been working overtime over the past three weeks to get this
Kickstarter
into your hands.
Without all the unpaid hours put into THE SEEDS OF VANDANA SHIVA–both via the global village and our hometown in Ojai–this project would never be where it is.
We're humbled by how many people love the idea of this film and want it to happen. So many have already contributed in various ways–making connections, researching partnerships, planning fundraising parties, offering up their various and considerable talents and expertise. 
It does take a village. In our case the global village and our hometown.
Friends in Ojai have come together to organize a Kickstarter launch party at The Farmer & The Cook on Thursday August 20. Supported mostly by volunteers and donations, anticipate a local, organic and most excellent party. If you are in Ojai (or thereabouts) and on Facebook you can learn more and RSVP on this event page, otherwise feel free to email us here.
 
And there are two other events happening in Ojai during the campaign (which runs 35 days): One with tickets for an elegant dinner and incredible concert, another with potluck and planning for action. More on these later.
In September we're attending the
Soil not Oil Conference
in the Bay Area–a big deal for the movement and Vandana will give the keynote address. We'll screen our promo reel before her appearance. A week later we'll be doing the same thing with her at the
Heirloom Seed Expo
–a long standing and thriving annual event which we should all know about.
Why don't you pitch in as well? Please click through to the
Kickstarter
 page and donate if you can.
With all good wishes and hopes that we meet our goal!