We were first introduced to Vandana Shiva at a series of environmental conferences almost twenty years ago. And, like most people on their first meeting with her, we realised immediately that we were in the presence of an eco-activist rock star.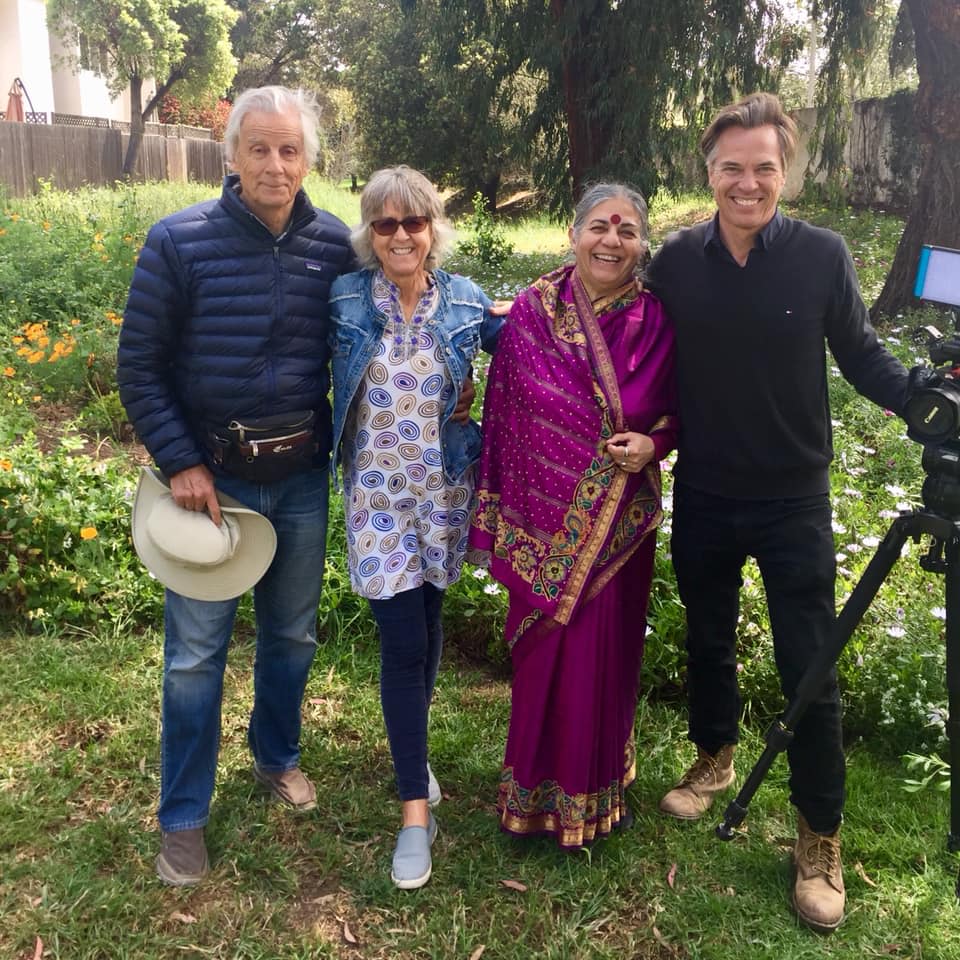 The more time we spent with her, and learned about her life experiences, the more we were inspired to tell her story. Her life has embodied the notion that "one person can make a difference", and so we asked if we could capture her journey on film. She agreed. The Seeds of Vandana Shiva is the result.
Through Vandana's evolution as an activist against the global Goliaths of food and farming, the film also aims to shine a light on where we are today—industrial food accounts for up to 40% of carbon emissions, while pesticides destroy soils, water systems and biodiversity, and harm human health. Contrary to the spin that industrial food is essential to feeding the world, today more than two billion people face food insecurity across the globe.
Vandana speaks for an ecological vision for food and farming in which we can regenerate the environment and human democracies. Our hope is that Vandana's extraordinary story will act as a catalyst for more awareness around the issues, and to inspire audiences to be part of the change.