Vandana Shiva, a world-renowned environmental thinker, activist,
feminist, philosopher of science, writer and science policy advocate, is the founder of the Research Foundation for Science, Technology and Ecology, Navdanya, and Bija Vidyapeeth "Earth University" in Uttarakhand, India.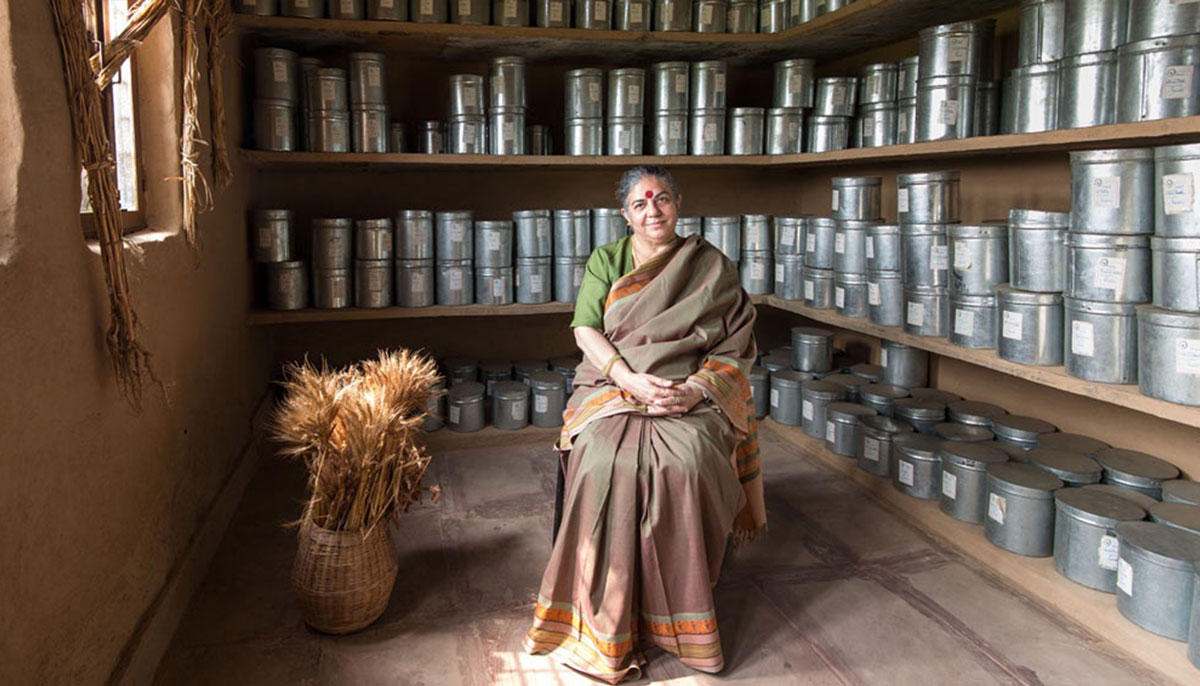 Trained as a Physicist at the University of Punjab, she completed her Ph.D. on the 'Hidden Variables and Non-locality in Quantum Theory' from the University of Western Ontario, Canada. She later shifted to inter-disciplinary research in science, technology and environmental policy, which she carried out at the Indian Institute of Science and the Indian Institute of Management in Bangalore, India.
In 1982 she founded the Research Foundation for Science, Technology and Ecology (RFSTE), an independent research institute that addresses the most significant problems of ecology of our times, and two years later, Navdanya ('nine seeds') the movement in defense of biodiversity and the contributions made to the climate, environment and society by small farmers.
The recipient of many awards, including the Right Livelihood Award, (the 'Alternative Nobel Prize') and the Sydney Peace Prize, she has been named among the top five "Most Important People in Asia" by AsiaWeek.
She is a prolific writer and author of numerous books and serves on the board of the International Forum on Globalization, and member of the executive committee of the World Future Council.
If you would like to learn more about Dr. Shiva's work, please visit: